AGS Verhuizingen Nederland
Manager : Jordan van Loon
A. van Leeuwenhoekweg 50 2408 AN Alphen aan den Rijn Alphen Aan Den Rijn Zuid Holland 2408 AN
Verhuizers in Nederland
AGS Verhuizingen Nederland is dé internationale verhuispartner en biedt op maat gemaakte en innovatieve verhuis- en opslagdiensten voor particulieren en bedrijven. De expertise van AGS Verhuizingen Nederland zorgt ervoor dat uw verhuizing professioneel en naadloos verloopt, waar u ook naartoe verhuist.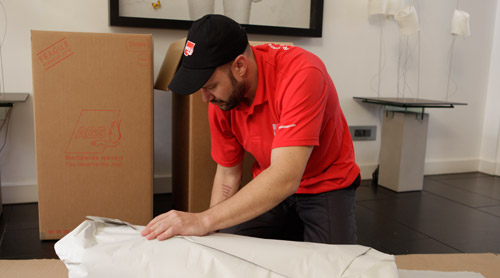 Als filiaal van een toonaangevend bedrijf in de wereldwijde mobiliteitsindustrie profiteer AGS Verhuizingen Nederland niet alleen van het uitgebreide netwerk van de AGS Groep van 147 locaties in 100 landen, maar ook van haar ervaringen en processen.
AGS Verhuizingen Nederland staat garant voor professionaliteit en kwaliteitsnormen van topklasse en biedt haar klanten ongeëvenaarde expertise op het gebied van verhuis- en opslagdiensten.
GRATIS OFFERTE AANVRAGEN
Verhuisdiensten
AGS Worldwide biedt topkwaliteit aan al haar klanten.
Meer over AGS Nederland

11000 m2

Opslag
---
---
Quality Standards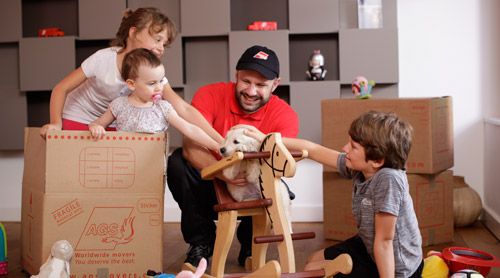 CERTIFICERING EN AFFILIATIE
AGS Verhuizingen Nederland staat garant voor een absolute kwaliteit van de dienstverlening aan haar klanten. Al meer dan veertig jaar definieert de AGS Groep voor haar internationale netwerk de strikte kwaliteitsprocedures die in ons filiaal worden toegepast. Deze praktijken vloeien voort uit de algemene kwaliteitsnormen, maar ook uit de normen die zijn vastgesteld door de meest prestigieuze certificeringsinstellingen in de verhuissector.
Deze consistente kwaliteitsnormen zorgen ervoor dat of u nu naar of vanuit Nederland verhuist, de AGS Groep is toegewijd om u te voorzien van de beste verhuis- en opslagdiensten.