Pakketten Verzenden
Wilt u kleine pakketten verzenden tussen Frankrijk en de Franse Overzeese Gebiedsdelen? AGS Internationale Verhuizingen heeft de AGS Box ontwikkeld waarmee u tot 80 kg van of naar elke AGS-vestiging in Frankrijk kunt verzenden.
De perfecte box om geschenken te versturen of voorwerpen te verhuizen tegen de beste prijs.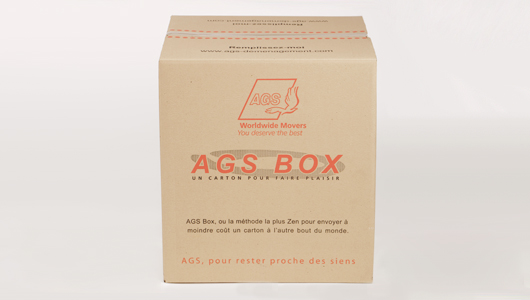 Handig en betaalbaar, het is de beste manier om goederen te versturen tussen Frankrijk en de Franse Overzeese Gebiedsdelen met een volledige gemoedsrust.
Als u voor korte of langere tijd naar het buitenland verhuist, is de AGS Box een gebruiksvriendelijke en kostenefficiënte oplossing die u kunt overwegen.
U kunt de box ook gebruiken om geschenken naar uw familie of vrienden te sturen.
Onmiddellijke voordelen:
De beste marktprijs*
Eenvoudige en slimme oplossing
Veilig en betrouwbaar
Verzekering inbegrepen, tot een waarde van 150€
Afmetingen van AGS box: 50cm X 55cm X 60cm
GRATIS OFFERTE AANVRAGEN
Het proces van het verzenden van pakketten
1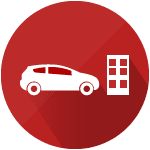 Haal uw Box op bij uw dichtstbijzijnde AGS-filiaal
2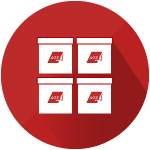 Verpak uw artikelen, tot 80 kg
3
Overhandig uw doos aan het dichtstbijzijnde filiaal
4
Haal uw doos op bij het AGS-filiaal op uw bestemming
Welke bestemmingen worden bediend?
Dankzij ons uitgebreide netwerk en het grote aantal verhuizingen dat wij uitvoeren tussen West-Indië, de Indische Oceaan en Frankrijk, biedt AGS voor het verzenden van pakketten de beste prijs.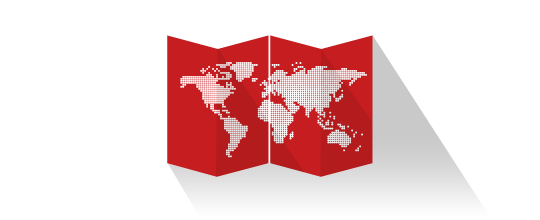 Neem contact met ons op voor meer informatie over het verzenden van pakketten naar uw specifieke bestemming.