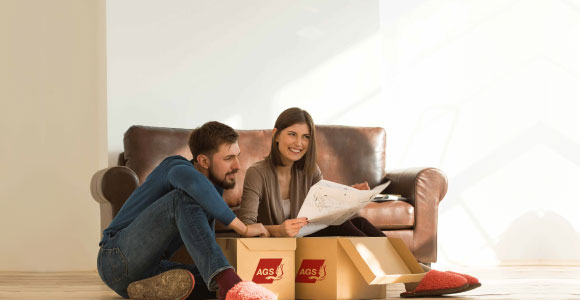 Wat te regelen bij een verhuizing? Verhuizen naar een nieuwe woning en locatie kan stressvol zijn. Hier zijn 10 verhuistips die wij voor u hebben samengesteld, om u te helpen de valkuilen van een verhuizening te vermijden.
Maak uw huis klaar voor de verkoop
Voer alle noodzakelijke reparaties uit en schakel professionele schoonmakers in voordat u uw woning op de markt brengt. Kopers zijn zeer gevoelig voor details, en de kleinste verbetering kan de verkoopprijs van uw huis drastisch verhogen.

Investeer in de best mogelijke huisinspectie
Het uitvoeren van een grondige thuisinspectie biedt u de nodige bescherming bij het kopen en verkopen van een huis. Over de inspectiekosten kan onderhandeld worden tussen koper en verkoper.
Laat het inpakken niet tot de laatste minuut wachten
Een goede organisatie is de basis voor een stressvrije verhuizing. Pak spullen die u niet regelmatig gebruikt zo snel mogelijk in. Maak een gedetailleerde lijst van de inhoud van elke doos.
Regel tijdelijk onderdak vóór de verhuizing
Zorg voor een passende en geschikte tijdelijke accommodatie en opslagruimte vóór uw verhuizing, zodat u comfortabel kunt wachten tot uw nieuwe woning beschikbaar is.
Houd rekening met de locatie van de school van uw kinderen bij het kiezen van een huis
Als u in de buurt van de school of scholen woont die u voor uw kinderen hebt gekozen, zal het voor het hele gezin veel gemakkelijker zijn om zich aan te passen aan de nieuwe gewoonten.




Onderzoek wisselkoersen
Het is een goed idee om de wisselkoers in uw nieuwe woonplaats te onderzoeken, evenals de kosten van levensonderhoud. Dit zal u helpen uw financiën beter te beheren, wat een zorg minder zal zijn terwijl u zich aan het vestigen bent.
Gebruik uw contacten om een baan voor uw eventuele partner te vinden
Als uw partner het moeilijk heeft om in het gastland een nieuwe carrière te beginnen, spreek dan met uw zakenrelaties en andere mensen die u ontmoet, want zij kunnen u nuttig advies geven of misschien zijn ze op de hoogte van vacatures. Door contacten te leggen met mensen in het gastland kunt u uw partner helpen bij het vinden van werk.

Hou rekening met het schooljaar
Het is voor kinderen veel gemakkelijker om zich aan een nieuwe school aan te passen aan het begin van het schooljaar met andere kinderen. Als u dit in gedachten houdt bij het plannen van uw verhuizing, kunt u uw kinderen helpen zich aan te passen, vooral bij het maken van nieuwe vrienden.
Bereid uw kinderen en tieners voor op de verhuizing

Lees over: verhuizen met kinderen..
Omgaan met cultuurschok
Onthoud dat alle expats in verschillende mate te maken krijgen met cultuurschokken. Wees alert op het feit dat u in een totaal andere omgeving terechtkomt.
Heeft u hulp nodig bij uw verhuizing in Nederland of België?
ONTVANG EEN GRATIS OFFERTE